Your message has been delivered!
Thank you for verifying your address with Sendio Opt-Inbox
Organizational Email Protection & Productivity
Want to learn more about how Sendio protects email of organizations just like yours from around the world, while also boosting employee productivity? Read on to learn more about how we do it.

Ransomware is the number-one IT security threat challenge facing your organizations today. Healthcare, universities and resource-limited small and mid-size businesses the most likely targets. Sendio keeps your organization safe by eliminating ransomware laced emails so they never reach your inbox.
PROTECT YOUR BUSINESS NOW
There's no 'safe level' of spam.
IBM X-Force research shows that spam volume jumped more than 400% from 2015-2016 and is continuing to rise. 44% of all spam email contains a malicious attachment of some kind, and 85% of the malicious messages contain ransomware. In the last 12 months, 42% of all small to medium sized businesses were affected by ransomware.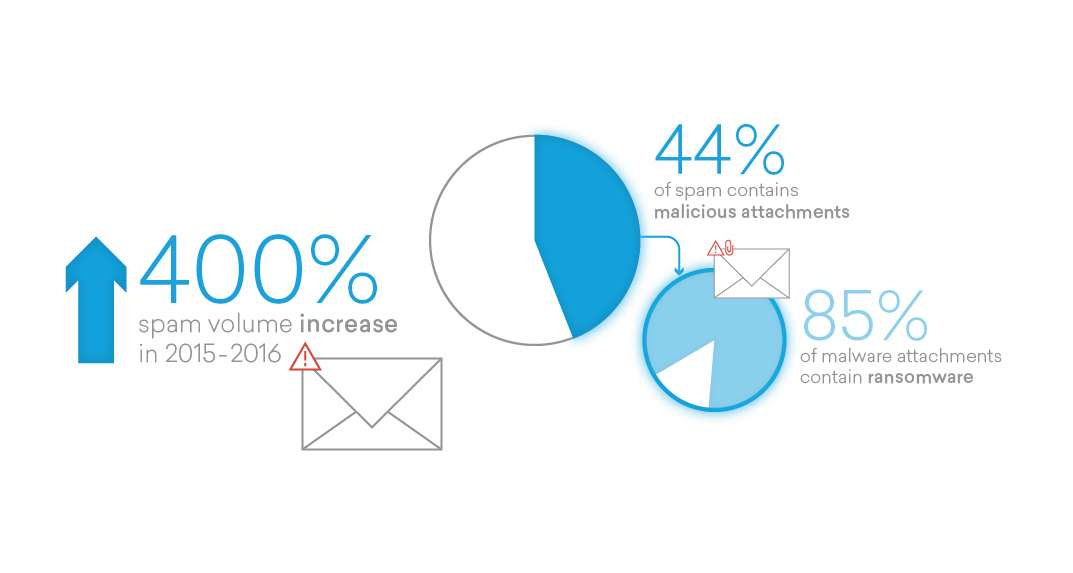 Eliminating threats with behavioral technology.
Sendio's Opt-Inbox™ leverages our unique verification process to distinguish humans from automated senders, eliminating dangerous spam and ensuring our users receive only the email they want.